The Handle Bar 45
HB 45 is a 45 minute cycling session set to the beat of the MUSIC that gets you going. Weighted bars are used for a portion of the workout to incorporate upper body toning into the class. The format is designed to challenge your endurance and rid toxins from your system. Especially great for a Sunday evening restart. ;) The workout is infused with intensity, but still suitable for all skill levels. Get ready to SWEAT, INSPIRE, TRANSFORM, and RAISE THE BAR.
This class is taught by:
Candice
Peak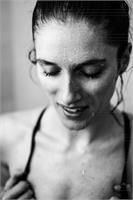 Natasha
Whitby
Brendon
Pires
Julie
Moody
Sarah
Maguire
Sarah grew up on the beaches of Southern New Jersey where she was introduced to the sport of rowing. After being recruited by schools around the country, Sarah accepted an athletic scholarship to Northeastern University where she was a coxswain on their Division I Men's Rowing team. After graduating, Sarah used yoga and indoor cycling as a way to stay fit. She soon realized that leading a spin class and coxing a boat share many similarities. Because of this, Sarah's classes are infused with high energy and organized choreography. Her unforgettable playlists set the rhythm, and her lively demeanor (not to mention a mouth like a sailor) get you laughing and working HARD. Sarah lives in Southie with her husband and English Bulldog named Stella.
Tiffany
Martin
Danelle
Olson
Elise
Memmo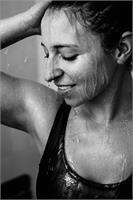 Elise is a Handle Bar MASTER INSTRUCTOR. She is among our most well-versed instructors in The Handle Bar method. She trains new instructors on our teaching style and is a master of her craft.
A born and bred midwesterner, Elise moved to Boston from Ann Arbor, Michigan in 2008 to pursue a dual Masters in Social Work/Masters in Public Health at Boston University. Elise has been a certified Mad Dog spin instructor teaching spin classes since 2007, and recently Elise became certified in Primary Group Exercise through AFAA. A competitive swimmer in high school, Elise has competed in an Olympic distance triathlon and multiple half marathons. Elise choreographs each of her rides to the beat , rhythm and speed of the music, with a fun mix of hip hop, pop, and dance-inspired tunes. Elise fuses her passion for heart pumping music with a mentally and physically challenging ride, creating a mind-body-cardio-dance party on the bike!
Sarah
Coppinger
Raisa
Hoffman
Eve
Morocco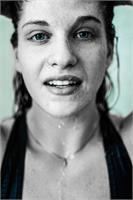 Matt
Uzenski
Matthew
LaPierre
Lena
Rakijian
Lena is a Handle Bar MASTER INSTRUCTOR. She is among our most well-versed instructors in The Handle Bar method. She trains new instructors on our teaching style and is a master of her craft.

A passionate and free-spirited California girl, Lena hails all the way from San Diego. She made her move to the East Coast for her MS in Nutrition & Public Health from Columbia University in New York City. After earning her graduate degree, Lena came to Boston where she currently works as a clinical dietetic intern at Harvard-Beth Israel Medical Center, pursuing her career as a Registered Dietitian. Lena grew up as a competitive athlete in basketball and volleyball. Off the court, and from an early age, she lived for the stage as a performer in musical theatre, competitive show choir, and contemporary collegiate a cappella vocal bands. Combining her athletic abilities with her natural performance talent, Lena found indoor cycling and feels ecstatic to be a part of The Handle Bar team! As a NASM Certified Personal Trainer and a Mad Dogg Certified Spin Instructor, Lena creates a musical journey where the rhythm and resistance coalesce to challenge your body and build strength from the inside out: "Sometimes it's the smallest decisions that can change your life forever. Every pedal stroke is an opportunity to evolve and be the person you want to be tomorrow…today."
Upcoming classes:
Thursday, Mar 23
6:00 am - 6:45 am
with
Candice
Peak
Thursday, Mar 23
6:00 am - 6:45 am
with
Natasha
Whitby
Thursday, Mar 23
7:00 am - 7:45 am
with
Brendon
Pires
Thursday, Mar 23
7:05 am - 7:50 am
with
Julie
Moody
Thursday, Mar 23
7:05 am - 7:50 am
with
Sarah
Maguire
Thursday, Mar 23
8:00 am - 8:45 am
with
Tiffany
Martin
Thursday, Mar 23
12:15 pm - 1:00 pm
with
Danelle
Olson
Thursday, Mar 23
12:15 pm - 1:00 pm
with
Tiffany
Martin
Thursday, Mar 23
4:15 pm - 5:00 pm
with
Elise
Memmo
Thursday, Mar 23
4:30 pm - 5:15 pm
with
Sarah
Coppinger
Thursday, Mar 23
4:45 pm - 5:30 pm
with
Raisa
Hoffman
Thursday, Mar 23
5:45 pm - 6:30 pm
with
Eve
Morocco
Thursday, Mar 23
6:15 pm - 7:00 pm
with
Danelle
Olson
Thursday, Mar 23
6:45 pm - 7:30 pm
with
Matt
Uzenski
Thursday, Mar 23
7:15 pm - 8:00 pm
with
Matthew
LaPierre
Friday, Mar 24
6:00 am - 6:45 am
with
Lena
Rakijian