Good nutrition is a part of every good workout routine—but everyone has different favorites when it comes to post-workout meals, breakfast staples, and even splurge foods.
Here, Handle Bar instructors reveal the eats that provide the energy required clip in multiple times a day, and what they turn to when they're craving something tasty. Hungry yet?
What's Your Favorite Post-Class Meal?
"Sushi—a lot of it. I love sushi! My favorites are the Red Sox Roll, spicy tuna roll, Philly Roll, and an order of edamame." —Raisa Hoffman
Cauliflower pizza crust (frozen from Trader Joe's or Whole Foods) with pesto and fresh veggies. —Jess Duhaime
Pizza, "hands down." —Melissa Miranda
Overnight oats with peanut butter, vanilla protein, cinnamon, honey, and bananas. —Alli Houde
A breakfast sandwich: egg, cheese, and Red Hot on an everything bagel. —Julie Moody
A breakfast sandwich with egg and cheese from Tatte! —Candice Peak
What's Your Go-To Breakfast?
Yogurt and granola with some fresh fruit. —Danelle Olson
A homemade sausage, egg, and cheese on a French toast bagel (yes, French toast). In a pinch, two bananas, and an espresso. —Anthony Charter
'The Fix' from Pavement Coffeehouse —Raisa Hoffman
French press coffee and scrambled eggs or an omelet with veggies and an avocado on
the side. In a pinch, a GoMacro or RXBar. —Jess Duhaime
Any variation of runny eggs with tomatoes on the side. "It's light but gets me a
good serving of protein and it's delicious." —Melissa Miranda
Coffee with coconut milk before morning classes. "That first sip each morning—heaven." —Julie Moody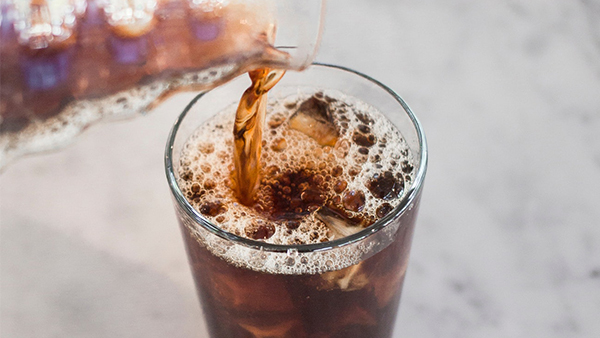 A breakfast sandwich from Tatte and cold brew from Flour Bakery. —Candice Peak
What's Your Guilty Pleasure?
A NutRageous candy bar (or anything that involves chocolate and peanut
butter coming together) or Spicy Sweet Chili Doritos (the Family Size bag). —Anthony Charter
Cheez-Its. —Raisa Hoffman
Coffee chocolate chip ice cream or "anything covered in peanut butter!" —Alli Houde
By Eliza Garry